Online DTS meeting, 24.9.2020.
Written by Dejan Zekavicic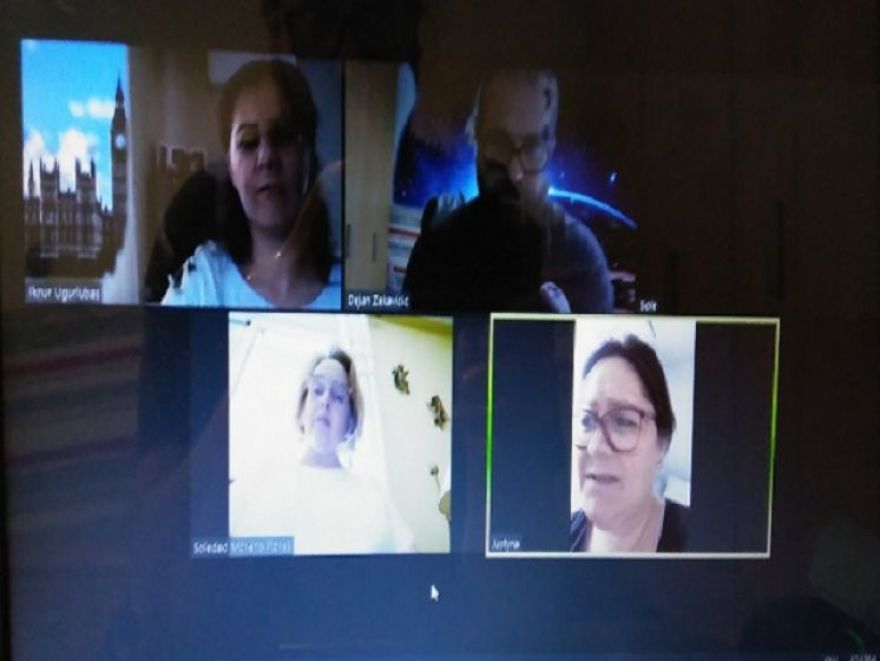 On 24.9. 2020. the DTS project team, D. Zekavičić, S. Moreno, J. Ostrowska and I.D. Ugurlubas had an online meeting  to agree on the next activities on the project. The coordinator proposed the agenda:

1. Creating  a new eTwinning project (old crafts, holidays, food)
2. Possibilities in case of cancellation of LTT activities abroad due to Covid 19 virus
3. More online work - once or twice  a week meetings with teachers and students through Zoom
4. What to do next?
5. Missed homework / folklore videos to make

The following was agreed :
1. I. D. Ugurlubas will launch a new eTwinning project  and will be its main administrator. It will deal with old crafts, holidays and food preparation. Ilknur will give suggestions on which online tools students will use for certain activities. Students will share their work through the eTwinning portal. The other team members will suggest a name for the new project.
2. The coordinator informed the team members  that he attended a webinar on the possibilities for projects whose  participants are not able to travel abroad due to force majeure. If this is reported to the national agency, LTT activities can also be done virtually, with everything being recorded in detail, and the actual travelers  would follow it and they could receive 15% of the funds intended for the costs of the actual trip (except the transport money). This is left to be the last option, if it is not possible to travel due to Covid19 and after we ask our NA  to give us more time and a new date to finish the project.
3. We agreed that on  Wednesday at 5.00 in the afternoon we would have a meeting through Zoom application, the participants would be 5 students from each country and 1 teacher. At the first meeting, they would get to know each other and exchange some information about themselves and their school, and then we would make a plan of the activities to follow.
4. We agreed to start with old crafts, each country will have one old craft to present to others through presentations, photographs, drawings, interviews of older members of the household. The customs for the holidays, Easter, Christmas and Ramadan will follow. The last activity would be the Culinary Journey, where students would prepare and present traditional food.
5. The global situation with the virus  caused the students did not go to school, we had to postpone some activities planned and we agreed to make a video about the folklore in each country and send it, in order to post it on the DTS YouTube channel.