Written by Dejan Zekavicic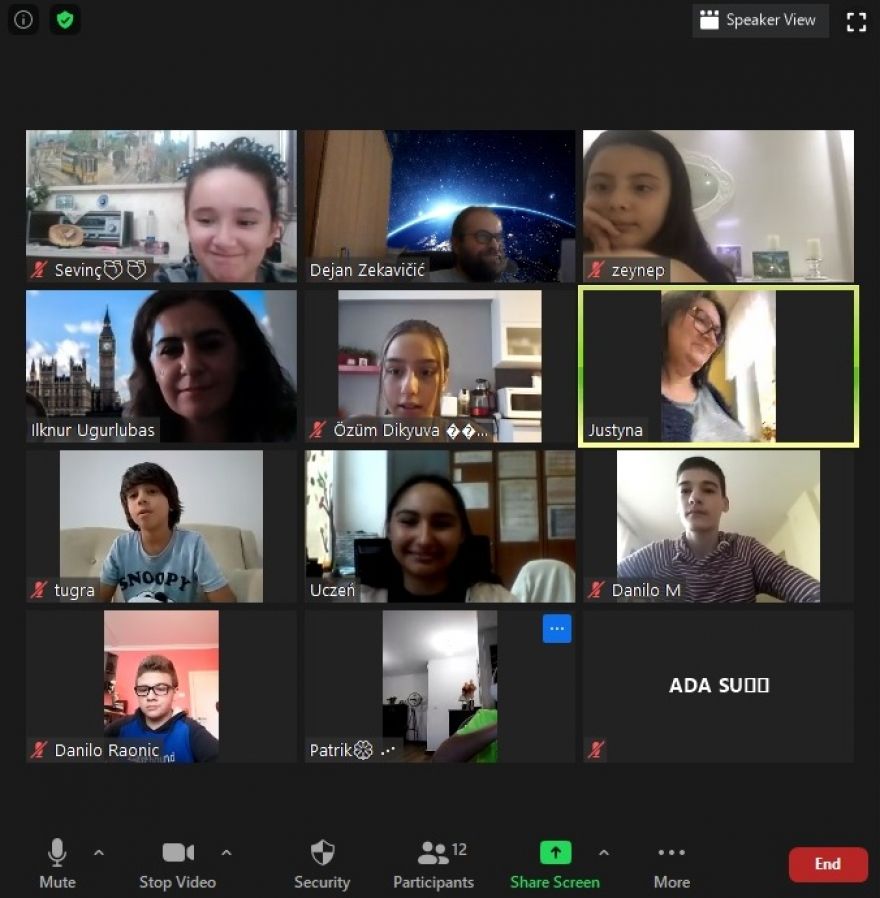 On September 30, 2020, an online workshop was held with the students and teachers from Serbia, Turkey, Poland and Spain.
First, the teachers introduced themselves, and then the students told their   stories about themselves, what they liked, what their hobbies and interests were, about their favorite music and movies, school. The ice was broken, so the children talked more relaxed and started exchanging messages and questions in the chat window spontaneously. A whiteboard was also launched,  many children mentioned that they had a cat as a pet, so they had the opportunity to draw a cat at the same time.
We are going to have a Twin Space workshop on the eTwinning portal during the next meeting, and discuss  several online tools. Our new eTwinning project based on our DTS strategic partnership project called Huge step for us: art, holidays and food united us was approved as well. The administrator is a colleague from Turkey, Ilknur, who added  all the partners. Several students from Serbia logged in, changed avatars and left welcome comments, and other partners will soon do the same.