A new coordinators' meeting 12.10.2021.
Written by Dejan Zekavicic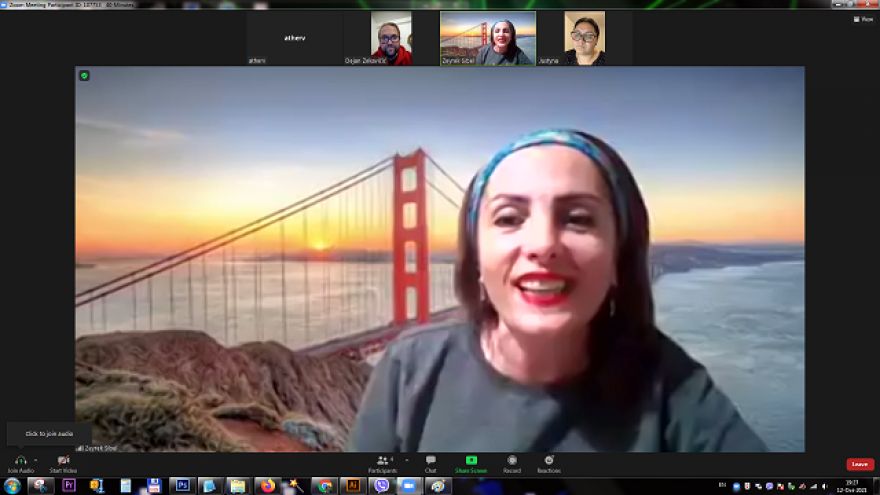 On 12.10.2021. a new meeting of DTS project coordinators was held.
We were introduced to a new colleague from Izmir, Sibel, who replaced Ilknur as coordinator. Ilknur shared her experiences with Sibel and promised her all the necessary help by the end of August 2022, when the project is expected to be completed. Sibel is also an English teacher, she expressed satisfaction that she would participate in this international project and cooperate with other partners. She has successfully accessed the eTwinning portal and added her students who are willing to participate. Since she was  recently appointed as the new coordinator, she did not manage to ask the parents and students about their willingness to travel abroad during the pandemic. Considering that the situation in Serbia is not great, that there are children in our school who are ill, it is proposed to wait with the trip, i.e. to see what the situation is at the end of November and then decide whether to travel. Justina, the coordinator from Poland, says that the parents of the children from Lobez are not willing to send their children on a trip abroad, and that only 2 students applied to travel.
The following activities have been agreed on the eTwinning portal, which will be, once all students have been added, making logo suggestions and voting for the logo. Sibel suggested the music to be the ice breaker during the first Zoom meeting with the students participating in the project.
Justina, as the coordinator and creator of this year's eTwinning project, has the task of creating an evaluation questionnaire, which will be completed by all participants before and after the end of the eTwinning project. Questions will be forwarded via Google forms.